The Free University of Bozen-Bolzano, Faculty of Education in Brixen-Bressanone, invites you to a training day for teachers on Friday 2 February 2024, 9am – 5.30pm.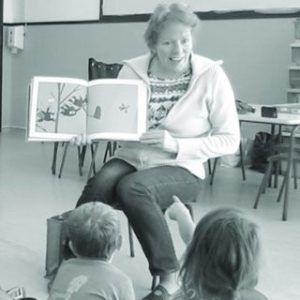 The training day focuses on using picture books and storytelling in early language education and is aimed at kindergarten and primary school teachers from Trentino-South Tyrol.
English will be used as a lingua franca throughout the event, with a translanguaging approach in the workshops to facilitate understanding for all participating teachers.
In her keynote address, Sandie Mourão will explore the use of picture books for intercultural education, reading aloud techniques, and scaffolding strategies to support the comprehension of L2 learners.
She will then demonstrate these practices in a live read-aloud in English with a group of local school children.
A series of workshops led by Unibz professors will further address the theme of intercultural education with Ladin, Italian, and German language picture books in early learning.
Registration
The training day will take place in presence on the Brixen-Bressanone campus of Unibz.
Registration for the event is free of charge. and a participation certificate will be issued to teachers for the recognition of training hours.
Registration will open 1 September 2023 at this link: https://unibz.ungerboeck.com/PROD/emc00/register.aspx?aat=b2ZqKLba2KFG4SnqrRDC6qXQaypnQoYglAXYODBQIz0%3d
For further information, please contact: Prof. Aggr. Martina Irsara (martina.irsara@unibz.it)
For detailed programme check: https://divaproject.upr.si/2023/09/08/picture-books-and-storytelling-in-language-teaching-with-young-learners-enhancing-intercultural-competence/